Pastor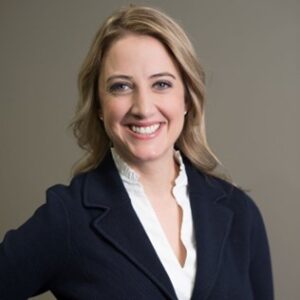 Pastor Anne Kadue
Education
Bachelor of Arts from St. Cloud State University
Master of Divinity from Luther Seminary
Vision
The vision I hold for the Church is one of great hope, compassion and promise in the Gospel of Jesus Christ. I see incredible opportunities for the Church to embrace a broken world through transformational Christ-centered ministry that seeks and nurtures communities of faith to love God and serve one another in Christ. I see my role as providing leadership that administers Service, Word, Sacrament & Order to, and for, God's people while supporting the Church in thinking "outside the box" to grow in faith and service to others.
Gifts Ministry
I am a creative, courageous, and outgoing pastor who loves the Lord with all my heart, all my soul, all my mind, and all my strength. I am an experienced and dynamic preacher who isn't afraid to try new things. I feel called to sit with the seniors, to sing with youth, to pray with mothers, to visit the employee in the factory, to proclaim the presence of God in the community, to serve the hungry, to visit the sick, to uplift the gifts of others in living Church. I am not afraid for the future of the Church; and I feel called more than ever to serve in whatever way I can, for as long as I can.
What I Do for Fun and Relaxation
Pastor Anne resides in Edina with her family.  Every day provides an opportunity for grace! Her family loves spending time in the great Minnesota outdoors: canoeing, gardening, swimming, hiking, biking, fishing, golfing and eating dinner outside as a family. In the winter months they embrace sledding, hockey, bonfires, and a winter walk.
Since graduating seminary, I have started to once more enjoy reading for pleasure and finding the time to finish a good book.